Trekking in Himachal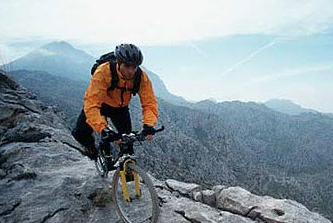 Himachal is known for its immense natural wonders. Adventure freaks have lots of opportunity for Trekking in Himachal. Amazing Himachal Treks are paradise for them, making them feel the highest level of adventure of holidaying. You just get lost in the fun and excitement if you have chosen to marvelous Himachal Trekking Tours. Below are some of the most fabulous Treks in Himachal:
Beas Kund Trek: Famous amont the tourists, short treks of Manali District go by Solang Valley. The lush green forest and alpine flowers provide much popularity of Beas Kund Trek. While trekking, you interact with local residents and explore more about the beautiful region. You can have a panoramic view of The Pir Panjal and Dhauladhar ranges. You can also experience the lovely sight of small lake – Beas Kund – formed by glacial water.
Kinner Kailash Circuit: Lying at an altitude of 5,300 meters in Kinnaur Valley of Himachal Pradesh, one of the 5 mount Kailash – Kinner Kailash Mountain is much popular for trekking. You can easily observe here the tribal culture of Kinnaur where polyandry is still followed. You can enjoy Rocky Mountains and high altitude of a Lalanti-La during your trek of Kinner Kailash circuit.
in Parvati Pass Trek: Among the most tremendous treks, Pin Parvati Pass Trek starts from the lush green Parvati Valley in Kullu to the deciduous Pin Valley in Spiti. Lying at an altitude of 5,400 meters, this trek takes you to hot springs, alpine flowers, rich forests, steep cliffs and marvelous waterfalls in the region

Hotels & Resorts
Featured Tours
Top Destinations