Chail Wildlife Sanctuary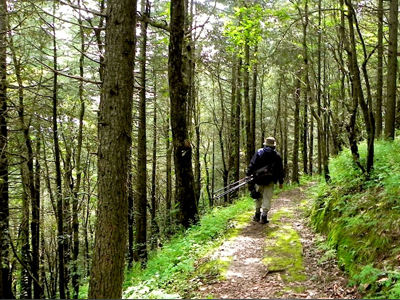 Chail is a beautiful and famous hill station near Shimla in Himachal Pradesh. One of the main tourist attractions of Chail is its wildlife sanctuary. The Chail Sanctuary is located amidst the forests of Pine and Oak trees. The wildlife Chail Sanctuary comprises of mammals mainly which includes rhesus macaque, leopard, Indian Muntjac (Barking Deer) and goral crested porcupine. Other animals found at Chail sanctuary in Himachal are Himalayan black bear, wild boar, common langur, sambar etc. There are trekking provisions in this wildlife sanctuary of Himachal Pradesh to make the trip more adventurous and interesting. Chir Pheasant breeding farm is another tourist attraction of the Chail Sanctuary.
Surrounded by Deodar and Oak forests, Chail Wildlife Sanctuary is situated in Solan valley of Himachal Pradesh. Established in the year 1976, the sanctuary is spread over a sprawling area of 10,854.36 hectares, barking deer and kalijin being the major attractions of the sanctuary.
It is also home to rare orchids and several endangered species of wildlife. Ranging from large mammals like Rhesus Macaque, Leopard, Indian Muntjac, Goral and Crested Porcupine, one can also find Himalayan Black Bear, Wild Boar and common Langur here. People visiting this place must also come to the Chir Pheasant Breeding and Rehabilitation Center, which was set up in 1988 at Bossom and Jhajja.
The best time to visit Chail Wildlife Sanctuary is from March to October. Accessibility to this Wildlife Sanctuary is possible via Kalka-Shimla route. About 40 kms from Shimla, the sanctuary is well-connected by road to all the nearby places.

Hotels & Resorts
Featured Tours
Top Destinations