Hamirpur - Martyr's Land (Veer Bhumi)
Hamirpur, located at lower altitude with warmer climate, has some hilly ranges surrounded by Pine forests. This district was made up of the areas carved out from Kangra district in 1972. The hilly part of the place holds all the advantages to get developed as trekking and camping spots during winter months.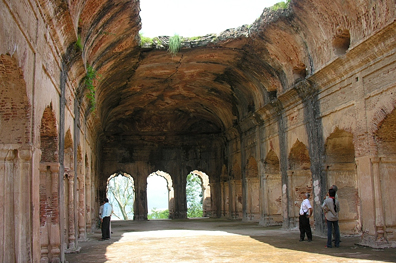 The town, lying on the Shimla-Dharamshala road, is a district headquarter. Hamirpur is well-networked by roads with the nearby major cities and towns, making it a nice destination for tourists. The place will be of more tourist interest some historical and religious spots located here and around.
Major Tourist Attractions
Religious Places: Major temples to visit here are Deotsidh temple and Temple of Sujanpur Tihra. Another famous religious place is a small Gurdwara at Nadaun, commemorating the tenth Sikh Guru Gobind Singh's victory in the Battle of Nadaun.
How to Access
You can access Hamirpur through the nearest narrow gauge railway station Ranital (Pathankot-Joginder Nagar railway line) or the closest broad gauge railway station Una, both connected to the town by regular bus service. The place can also be reached through roads from Shimla, Chandigarh and Pathankot.

Hotels & Resorts
Featured Tours
Top Destinations