Khajjiar - Mini Switzerland of India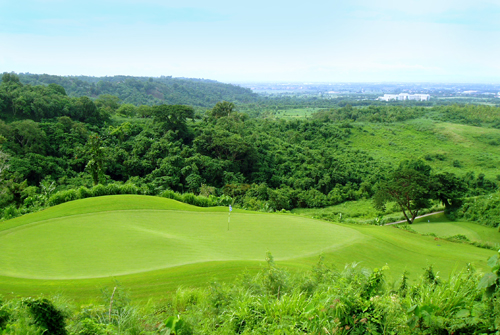 Khajjiar is a beautiful spot covered by dense pine and deodar forests. Enjoying the title of 'Mini Switzerland', the hill station is located at 6500 ft. above the sea level. Being a small scenic plateau snuggled in the foothills of Dhauladhar ranges of Western Himalayas, Khajjiar houses tranquil beauty of snow-capped peaks of the Himalayan ranges in Himachal Pradesh.
Located at the midway between Chamba and Dalhousie, the amazing hill station of Khajjiar takes the heart of tourists at very first sight. They can take the full pleasure of 20 mile drive from Dalhousie to Khajjiar through the dense pine and cedar forests.
The breathtaking beauty of Khajjiar gets more stars with the saucer-shaped green meadow along with a lake in the middle, making it a wonderful picnic spot near Dalhousie. You can enjoy several sport activities including golf, horse-riding and strolling.
Major Tourist Attractions
The Khajjiar Temple: The name Khajjiar of the place is believed to have been derived from the shrine of Khajji Naga dedicated to the serpent god. The 10th century temple is visited by tourists coming from all sides to pay reverence. The ceilings and wooden posts of the temple are depicted with various images and carvings representing the Kauravas who were tied up in this hideout by the Pandavas.
Khajjiar Lake: Surrounded by lush green woods, Khajjiar Lake is located 1900 meter above sea level. It is constantly fed by the melting snow of the mountains, making it bear water all the seasons.
Wildlife Sanctuary: The must visit place near Khajjiar is Kalatop Khajjiar sanctuary which is popular for housing rare animals including Black Bear, Serow and Pheasants. The sanctuary is surrounded by Deodar and Fir forest.
How to Access
Khajjiar is well-connected by Air, Rail and Road networks. Its nearest airport is Gaggal airport at Kangra, 134 km from the place. Khajjiar's nearest broad gauge Railway Station is at Pathankot in Punjab (142 km). Moreover, Khajjiar can be reached through smooth road heading from Chamba (1½ hour) and Dalhousie (1½ hour).

Hotels & Resorts
Featured Tours
Top Destinations