Solan - Mushroom city of India OR City of Red Gold
The climate remains charming for Solan round the year. A district headquarter Solan has its own religious significance with several temples located here. The place, often referred as the "Mushroom city of India", gives a full sense of natural mbeauty among visitors.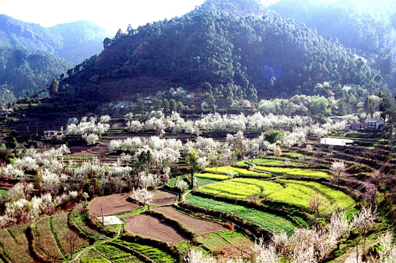 Major Tourist Attractions
Old Brewery: An old brewery is located just 11 km away from Solan.
Forest University: An extensive horticulture and forestry university is situated at Nauni, 16 km from Solan.
Religious Places: The famous Shoolini Devi Temple and the Lord Shiva Temple are worth visit places in and around Solan. A Buddhist Monastery is located just 18 km from Solan.
How to Access
The place can be approached through the closest narrow gauge railway station at Solan as well as the nearest broad gauge railway station at Kalka, both connected to the placeby regular bus services. Solan can also be reached through roads from Shimla and Chandigarh.

Hotels & Resorts
Featured Tours
Top Destinations